Home Links About News Calendar Contact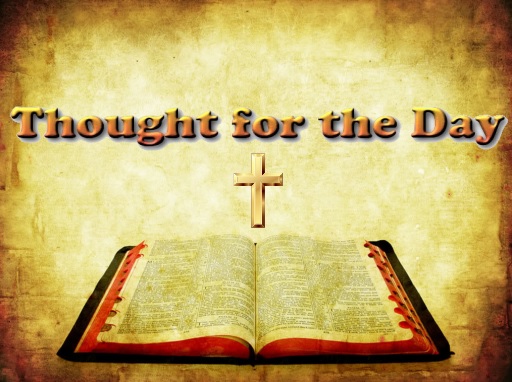 With hope that this section will bring glory to God and attention to His Word, you are invited to check this page every day for a piece of scripture, thoughts on the verse(s) and a prayer. May the ideas presented here bring you fulfillment as you continue your journey with Christ.
Monday December 11, 2017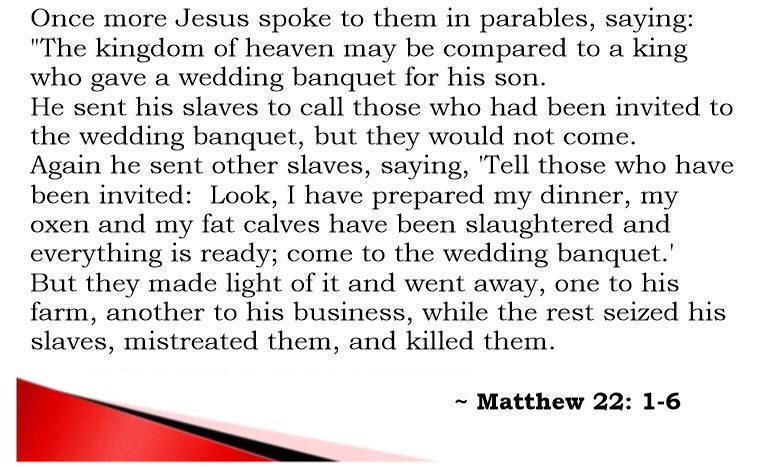 Today's Scripture:
Thoughts on Today's Verse:
The "them" that God refers to through the words of Isaiah are mentioned in the previous verses in chapter 61. They are "the oppressed", "the brokenhearted", "the captives" and the "prisoners"; in short, all those who mourn. But, depending upon the translation, He also refers to them as "my people" (NIV). In a dishonest world filled with hate, prejudice, violence, poverty, addiction, bullying, crime, racism, terrorism and much, much more, it is easy to say, "Where is God in all of this? Why does He let this go on?" But God reassures us through Isaiah that He does hear our cries for mercy, He cares for us and He is constantly working in the background of our lives and this world. Further, he tells us that He doesn't approve of any of these sinful existences; He actually states that He hates them; a strong statement from the God of the universe whose default setting is love. Our part is to remain faithful to God, trusting that He has not abandoned His followers and He will make all things right if we surrender to His will. For now it appears that His will is to allow the world to unfold as it is currently but, we cannot forget His covenant to return in the form of our Lord and Savior. He has promised to come back for us, His people, and He will establish a new Heaven and a new earth. There we will find everlasting joy and peace in the presence of the Master. There will be no more suffering, no more pain, no more death, no more robbery, no more iniquity; only peace, joy and love. Come Lord Jesus, come soon!
Prayer:
Holy, Caring and Benevolent father, hear our cries for justice in this dark world. We cry out to You from the hearts of the oppressed, the captives, the brokenhearted and the weary. Answer us swiftly Lord as we seek to know and experience Thy Heavenly Grace in a new place; a Heavenly place. Help us, O Lord, to surrender to Your will, trusting in Your righteous ways, remaining confident that You will make all things right with truth and justice for all. May Your everlasting covenant with all those who turn to You in genuine faith be realized and accomplished. Through Christ our Lord we pray, Amen.
The Thoughts and Prayer on Thought for the Day are written by Rob Cowie.
You can email questions and comments at the link below: