Home Links About News Calendar Contact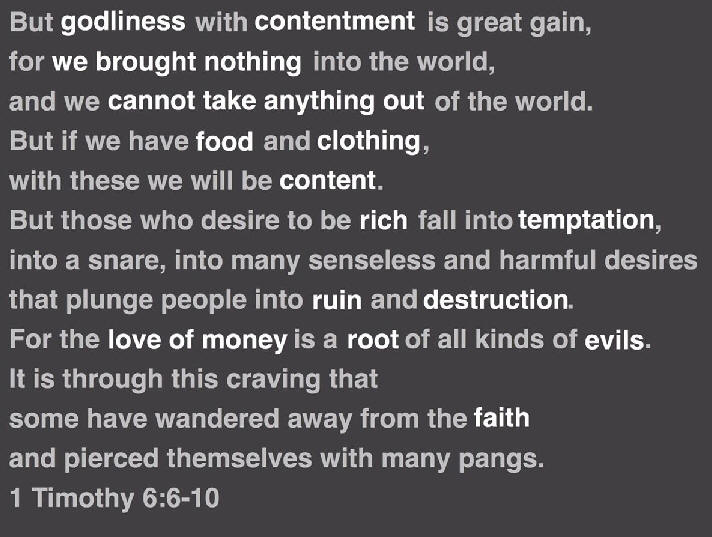 With hope that this section will bring glory to God and attention to His Word, you are invited to check this page every day for a piece of scripture, thoughts on the verse(s) and a prayer. May the ideas presented here bring you fulfillment as you continue your journey with Christ.
Friday March 16, 2018
Today's Scripture: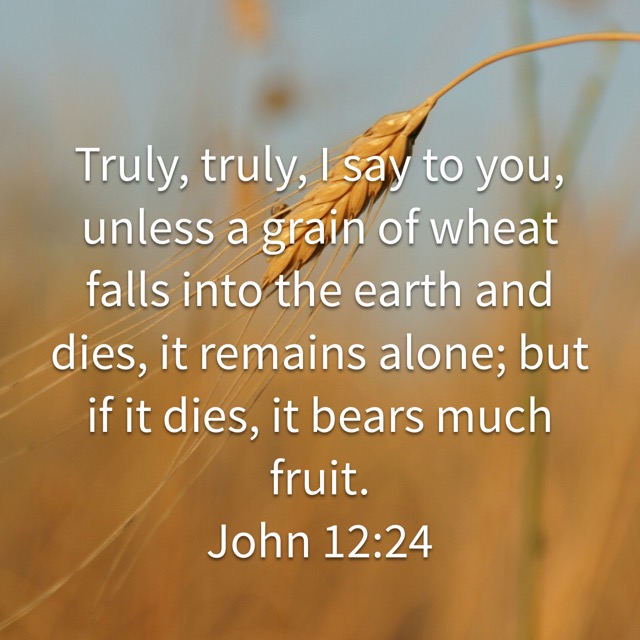 Thoughts on Today's Verse(s):
When Jesus speaks of a single grain of wheat, He is talking about each of us. He is talking about a death that we must suffer with Him; a death to sin and a death to self. In order for each of us to be truly of service to our Lord and His Kingdom, we each must put aside our self centered, sinful ways and put Him and others ahead of ourselves. If we wish to truly honor and glorify our King, we must be willing to place the needs of Christ and His followers above our own. Just as a grain of wheat must die in order to germinate and grow into a strong plant that will produce many seeds, we must die and germinate in our worship of God. As others observe and witness our desire to please God with our service, they too will be encouraged to give of their lives to God and many seeds will grow. Let us place the needs of others ahead of our own today, throughout Lent and always.
Prayer:
Great and Wonderful Farmer and Grower of Grain for the Kingdom, bless us this day with a desire to die with You, putting aside all thoughts of self and our own needs. May we be truly committed and dedicated examples to all that we are devoted to You and Your service. May the examples we provide cause others to die to self and seek to grow the kingdom. May the seeds we plant this day and throughout the Lenten season be valuable in the fields of the Kingdom, producing much fruit and a glorious harvest. Through Christ our Lord we pray, Amen.
The Thoughts and Prayer on Thought for the Day are written by Rob Cowie.
You can email questions and comments at the link below: