Home Links About News Calendar Contact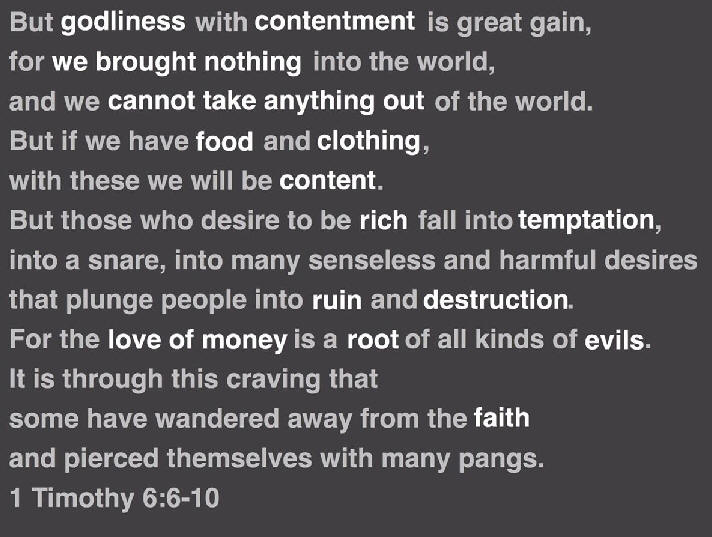 With hope that this section will bring glory to God and attention to His Word, you are invited to check this page every day for a piece of scripture, thoughts on the verse(s) and a prayer. May the ideas presented here bring you fulfillment as you continue your journey with Christ.
Tuesday January 23, 2018

Today's Scripture:
Thoughts on Today's Verse(s):
The phrase, "the fear of the Lord is the beginning of wisdom", is scattered throughout the Bible; so, it must be an important tenet in the teachings of our God; and it is. (Proverbs 1:7, 9:10, 14:27, 15:33; , First, let us revisit what it means to "fear the Lord". The simplest and easiest comparison that might shed some light on the meaning is to think of fear we may have had for our earthly father or significant elder in our lives. It could mean to be deathly afraid of him and what He might do if we disobey Him. It could refer to substantive respect we have for our earthly senior or it could signify extreme awe we hold for that person. A good perspective on fear of a biblical nature might be a combination of all three of those ideas. To then see fear as the beginning of wisdom indicates that if we do not fear the Lord, we are foolish. The book of Proverbs is full of descriptions of what it means to be a fool, ... and wise. Our secular culture suggests that it's foolish to be afraid of anyone or anything, especially a God we cannot see. But, in Psalm 111, King David points out that wisdom truly begins when we become "ever mindful of the Lord" and perhaps that's his best definition of fear. When we develop a "continual awareness that our loving heavenly Father is watching and evaluating everything we think, say, and do", (gotquestions.org) then we are wise. Let us open our hearts and minds to the fact that God is King, He is infallible, perfect, omnipotent, omniscient and omnipresent. When we can start that journey, we not only begin to fear Him, we start down the path to wisdom.
Prayer:
Glorious All Knowing and Wonderful God, great is Thy being beyond our understanding. Thou art to be feared above all others. May the respect, awe and love we have for You lead us to be aware of Thy presence every minute of every day. May we come to a new realization of Thy great majesty as Sovereign of All Creation and may we obey all Thy laws with humble hearts as You lead us down the road to wisdom. Praying in the Name of the Savior Jesus, Amen.
The Thoughts and Prayer on Thought for the Day are written by Rob Cowie.
You can email questions and comments at the link below: