Home Links About News Calendar Contact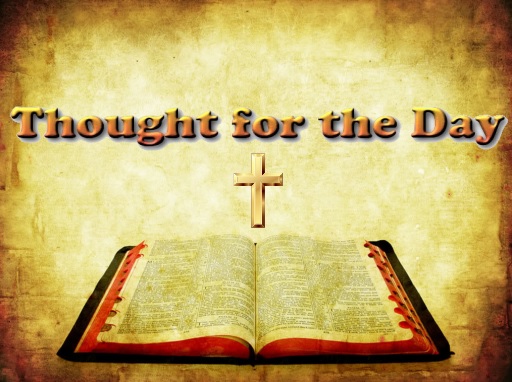 With hope that this section will bring glory to God and attention to His Word, you are invited to check this page every day for a piece of scripture, thoughts on the verse(s) and a prayer. May the ideas presented here bring you fulfillment as you continue your journey with Christ.
Enjoying summer with family, I will once again be away from internet for the week ahead. Unable to update this site for a while, I encourage you to stay strong in the faith. Read and pray without me for a few days. You'' be glad you did. ;-)
I hope renew with updates by August 20 .... rc
Sunday August 13, 2017
Today's Scripture:
Immediately he made the disciples get into the boat and go on ahead to the other side, while he dismissed the crowds. And after he had dismissed the crowds, he went up the mountain by himself to pray. When evening came, he was there alone, but by this time the boat, battered by the waves, was far from the land, for the wind was against them. And early in the morning he came walking toward them on the sea. But when the disciples saw him walking on the sea, they were terrified, saying, "It is a ghost!" And they cried out in fear. But immediately Jesus spoke to them and said, "Take heart, it is I; do not be afraid." Peter answered him, "Lord, if it is you, command me to come to you on the water." He said, "Come." So Peter got out of the boat, started walking on the water, and came toward Jesus. But when he noticed the strong wind, he became frightened, and beginning to sink, he cried out, "Lord, save me!" Jesus immediately reached out his hand and caught him, saying to him, "You of little faith, why did you doubt?" When they got into the boat, the wind ceased. And those in the boat worshiped him, saying, "Truly you are the Son of God."
- Matthew 14:22-33
Thoughts on Today's Verse:
Matthew tells us that Christ "made" the disciples get into the boat and go on ahead without Him; and Matthew would know because he was there. This simple fact would suggest that The Lord was planning to walk out on the sea to join them. If that is the case, it would seem reasonable to ask, "Why? Why would Jesus plan this display of divine power and majesty?" A human perspective would probably suggest that this was a vain exhibition of supreme ability but we know better because God is perfect and not capable of nor is it His nature to make such narcissistic pronouncements or actions. So, why did He do it? It seems likely this show was to help bolster the faith not only of Peter, who awkwardly went out to meet Him with his own self-centered demonstration of faith, but to reinforce to all twelve disciples just who He was, and is. We are told that as He climbed into the boat, the disciples worshiped Him and proclaimed Him "truly as the Son of God"; this was the first time they had done so as an entire group.
So here's a question: Does the fact that Christ walked on water strengthen our faith? Does being aware that Jesus defied the laws of nature and gravity to walk on water stir our confidence and trust to accept Him truly as the Son of God? It should.
Prayer:
Son of God, Prince of Peace, Immanuel, thank You for the glorious displays of Your majestic power that serve to help us recognize You as King of Kings, Lord of Lords. Thank You for reaching out to grab us and save us from drowning, just as You did for Peter, when we try to make things work on our own and according to our own will instead of Yours. May we truly acknowledge You as The One and Only Son of God who came to this earth to save us from our sins and give His life as a ransom for all. Thank You Jesus. In Your name we pray, Amen.
The Thoughts and Prayer on Thought for the Day are written by Rob Cowie.
You can email questions and comments at the link below: